Today, the 30th of May, we held the webinar to present the first result of the VET LOVES FOOD project to our community: a Green Skills VET Curriculum in Agri-Food.
Lucrezia Palladini, as coordinating manager of the Project (CECE) opened the floor by introducing the main features of the VET LOVES FOOD Project to the attendees.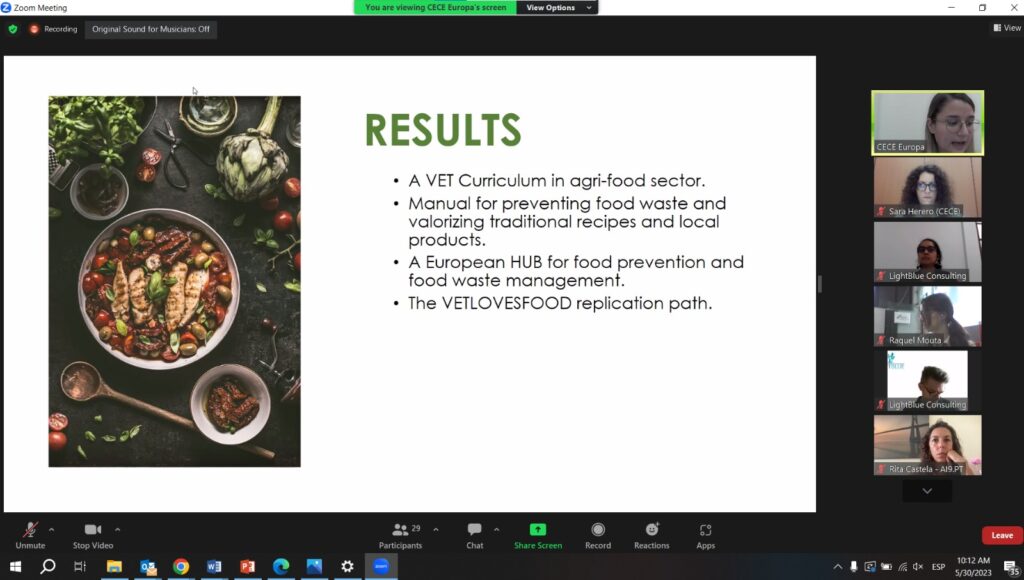 Afterward, Francesca Danda, from ENAIP Veneto, a partner from the VET LOVES FOOD Project, proceeded to present the Green Skills Curriculum in the Agri-food sector. She shared how this Curriculum can lead to improving current VET paths by introducing new sustainable procedures and practices in the HORECA sector.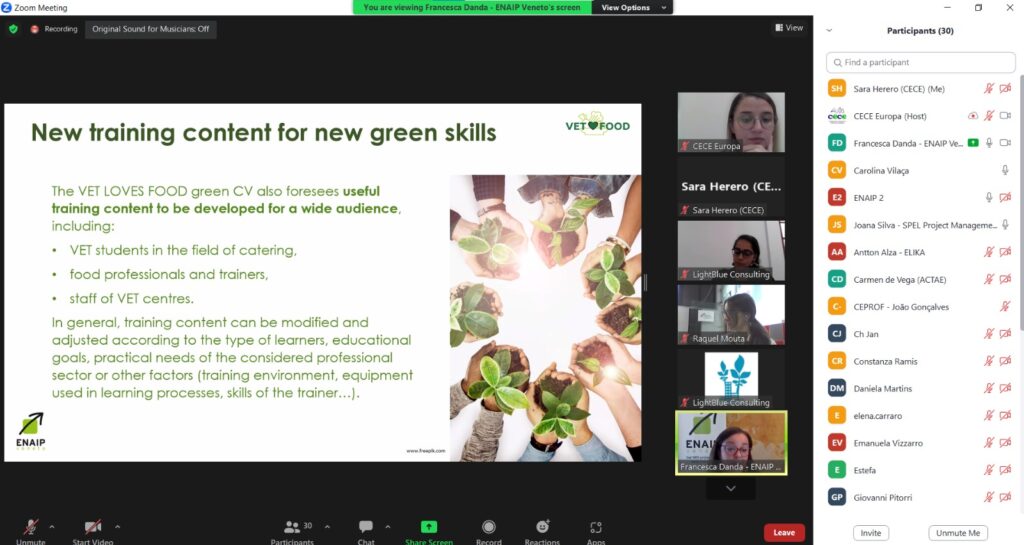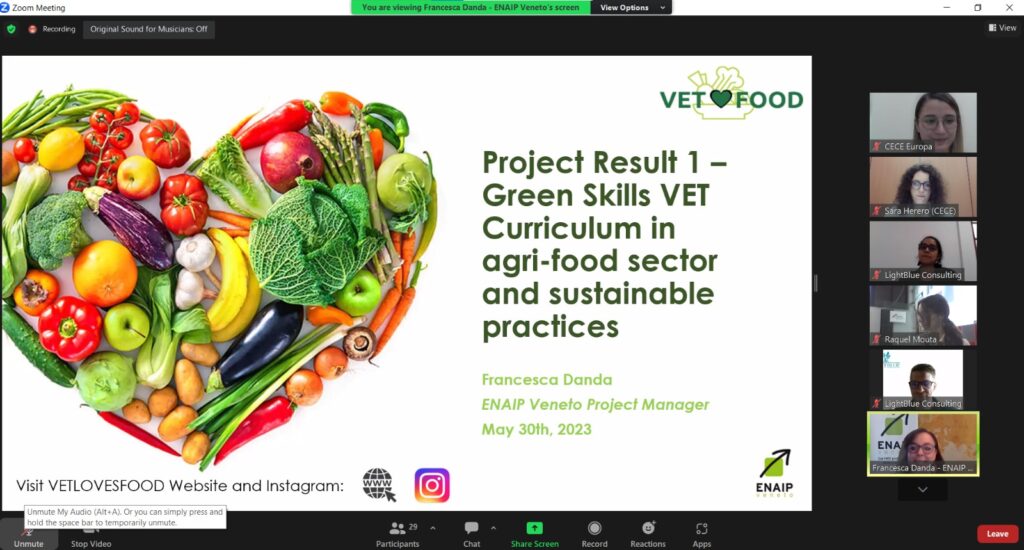 Moreover, we counted on the presence of our Thai-associated partner, Benjamin Lephilibert, CEO of LightBlue Consulting, presenting their sustainable practices to prevent, measure, and raise awareness on the problem of food waste, oriented to the HORECA and the educational sector.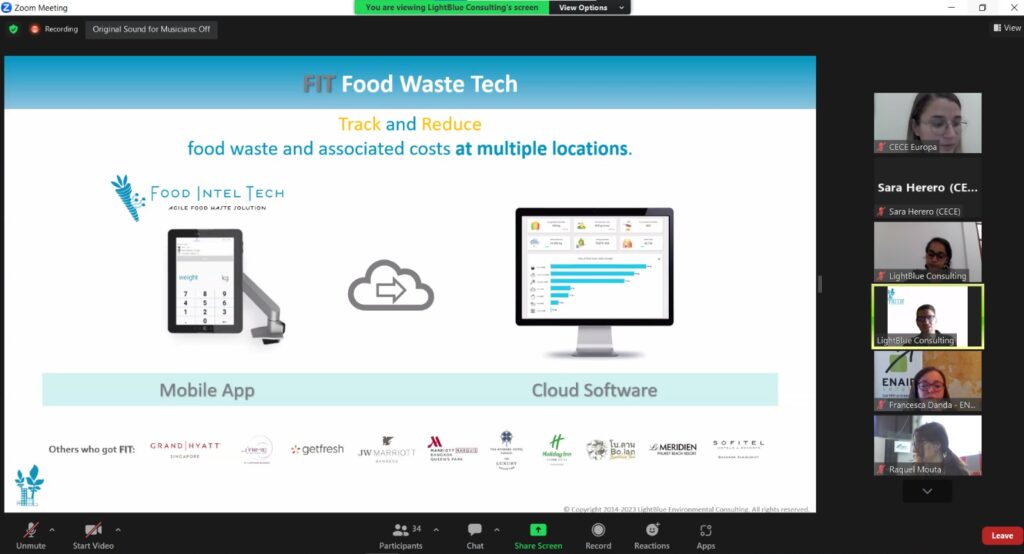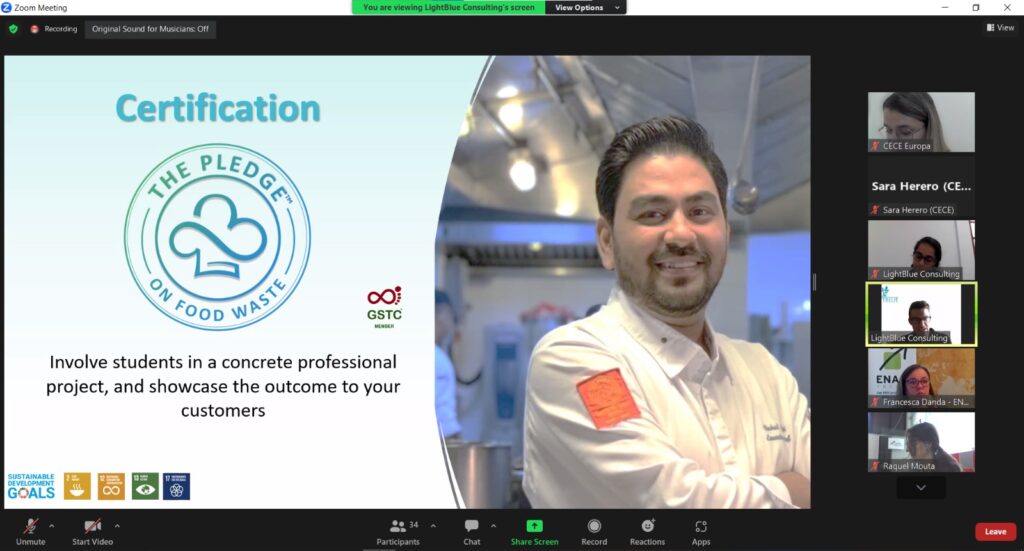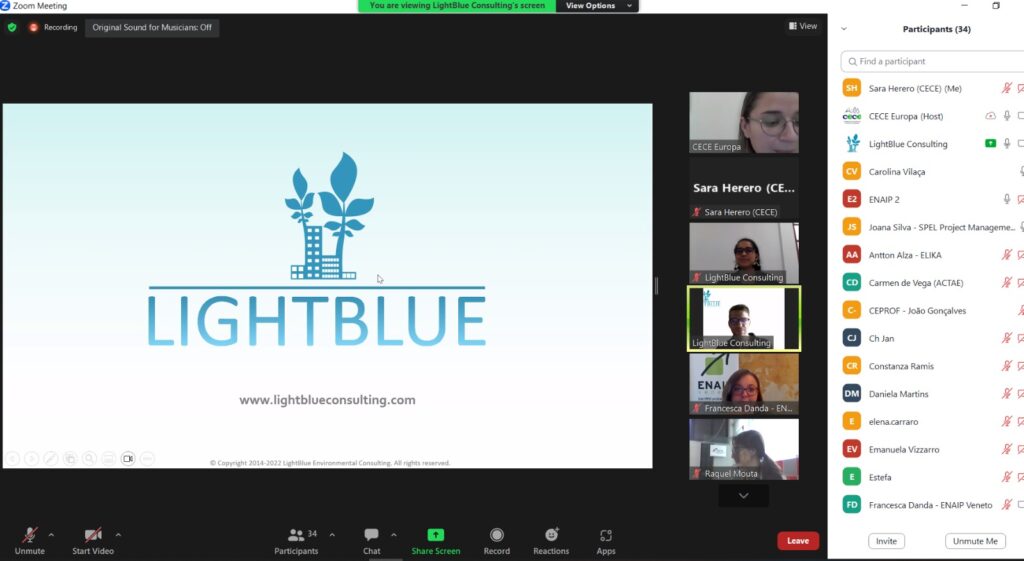 The VET LOVES FOOD consortium wants to thank the 34 attendees for joining us!
For those who could not attend the webinar, or for those who want to re-watch the webinar, the recording of the event will be available soon on our website.
Stay tuned to our social media! We will share the news on the webinar there!
We remind all the attendees that our Curriculum is available in the four languages of the Project (Spanish, Portuguese, Italian, and English) in the section media of the VET LOVES FOOD website.
Don't forget to join our community and be part of the Change!