Last Thursday 20th of October we hosted our first webinar to launch the VET LOVES FOOD Project to our growing community.
Lucrezia Palladini, European Project Manager (CECE) and coordinating partner, presented the main objectives, results and impact of the project. Her presentation encompassed the "soul", values and drivers behind the VET LOVES FOOD Project.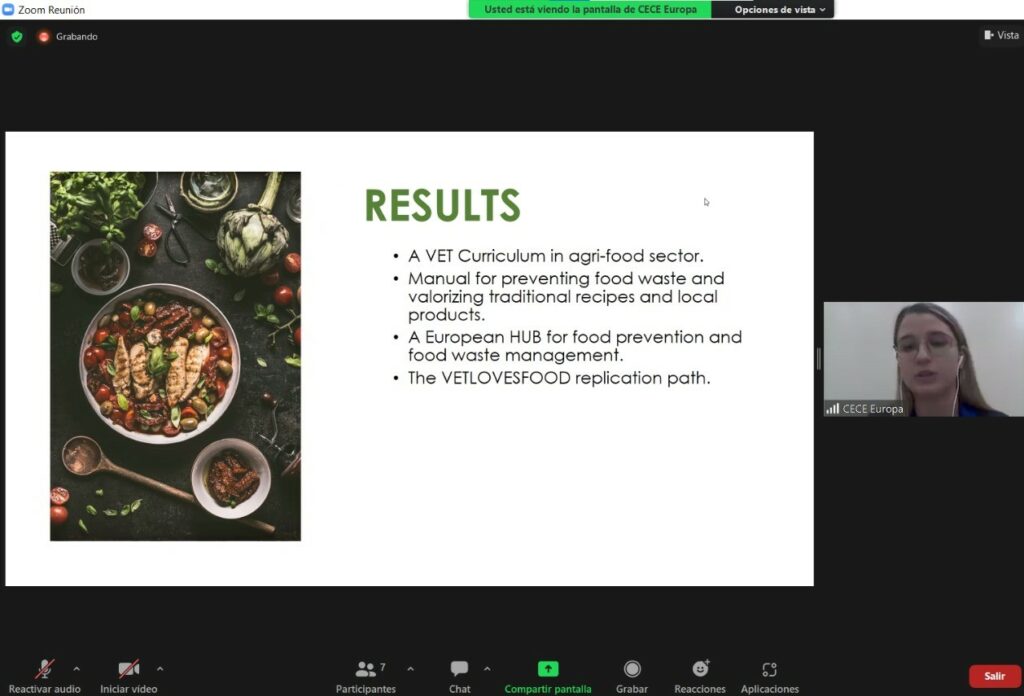 We counted on the presence of two partners of the project as speakers:
Igor Ozamiz, head of kitchen of the Higher School of Hospitality of Bilbao (ESHBI). He gave us a very interesting approach to how the HORECA sector is being transformed and must be transformed to meet the needs of a world in which food waste is a reality on a daily basis. Under the motto of "producing more with less", Igor showed the participants a selection of products made entirely of food waste, which made us reconsider the numerous ways to avoid producing food waste in a very simple way.
Stefano Tirati, CEO of Learning Digital, not only explained the functioning of the VET LOVES FOOD Platform, but also encouraged the participants of the webinar to register by giving solid reasons why they should engage in our fight against food waste and be part of the VET LOVES community.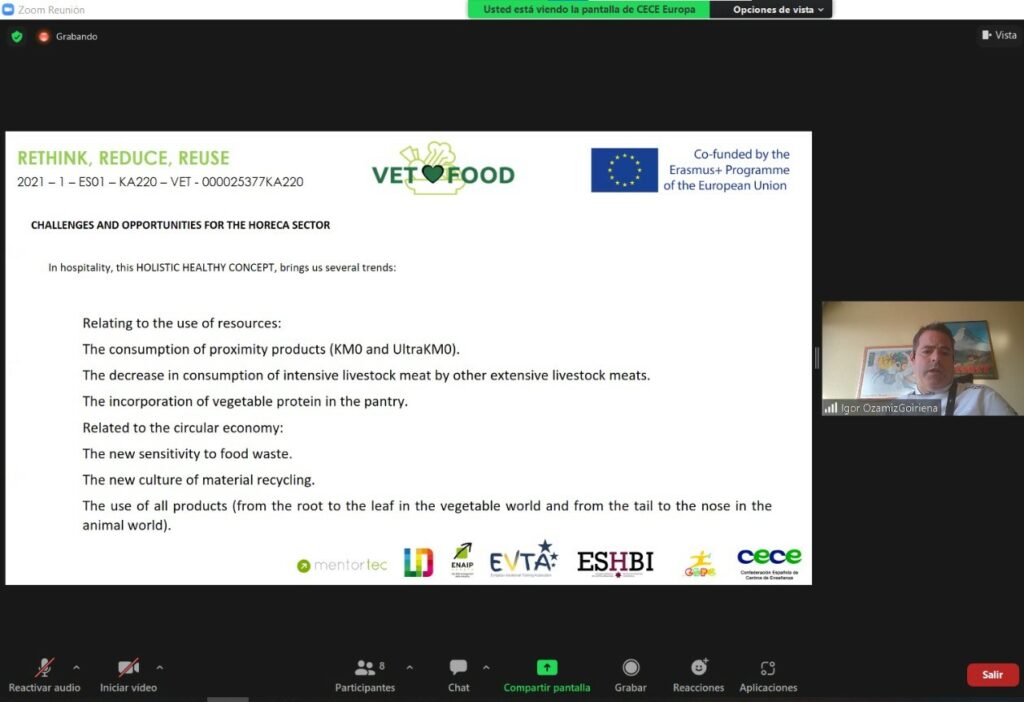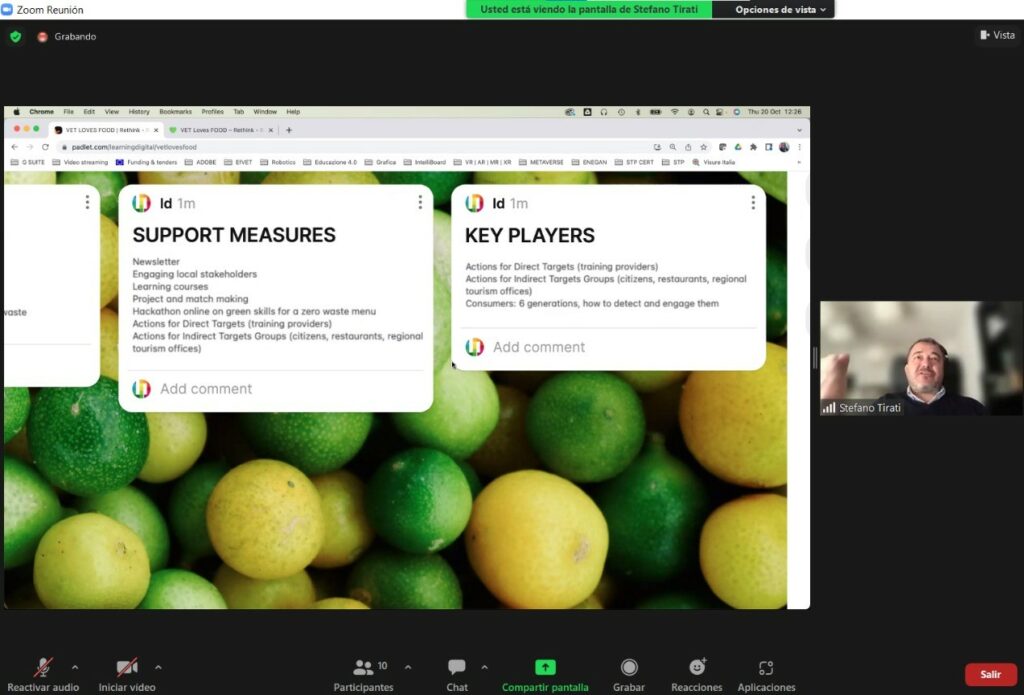 We are very grateful for having those great speakers and partners and an amazing public.
All the participants have already decided to be part of the change to make the world more sustainable.
Thank you for making the first steps for the consolidation of the VET LOVES FOOD community!
Now is your turn. Join our community. Be part of the change!